Wouldn't it be amazing if you had some great ideas of activities you could all share and genuinely enjoy together? Look no further than this handy guide.
*While your here, please consider checking out my other articles, subscribing and liking my posts, as well as sharing them on your social media pages. You might also want to click on a few of the ads that appear: this will support my blog to grow, and hopefully allow me to help a wider range of parents. Please note, my blog sometimes contains affiliate links – but I only ever recommend products I actually believe in. Thank you so much for stopping by x *
I love my children dearly: I would move heaven and earth for them, I would give my last penny to support them, and I would probably kill for them (I hope I never have to prove that one!). But I have a confession to make… I have become bored of playing with them.
In my heart I know that is really unkind of me as a mother, and I feel truly awful for saying it, but it's true (I really hope by this point you don't think I'm totally evil person – I'm not, I promise).
Yet I know from my conversations with other parents, I am not the only person who feels like this – heck, if you're reading this maybe you feel the same too. Having children often leads to a very routine and familiar daily schedule, involving your child's favourite toys and books, favourite activities, favourite meals… most days feel like quite an unremarkable blur of normal. I might actually cry if I'm asked to bounce on the trampoline with my children again (and I used to love this, once upon a time).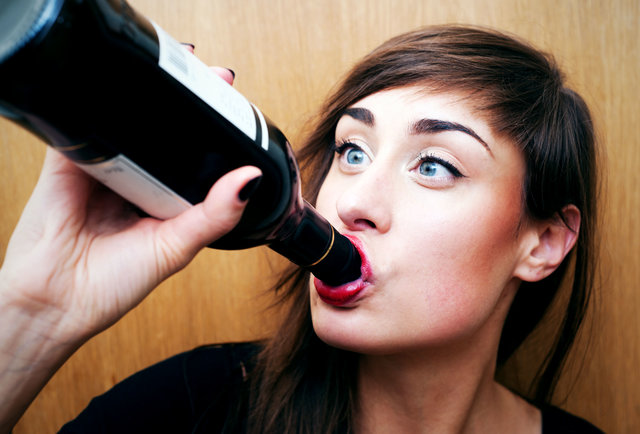 Reaching the conclusion I was getting bored of 'playing' was quite an uncomfortable realisation for me: my kids are my world and I adore spending time with them. But once I had admitted this to myself (and now you.. be kind!) I found I was able to reflect on this a little, and consider the reasons why I was feeling this way: I realised I just am not interested in the same things my children are. I don't particularly care about wrestling or gaming (or watching other people gaming!), just as they don't particularly care for writing blogs or world politics.
But, there is hope for us, and for you too. I've found there are plenty of hobbies you can do with your children, which you can really enjoy together – can you believe that it wont even feel like a chore?! Here are a few of my families favourites:
Take up photography together. This is a current favourite in our household! I think it combines my children's love of phones and technology with a little bit of a creative outlet. It started quite organically for us: my son got a new phone for his birthday (the great value Samsung Galaxy Note 10 Lite – in my opinion, a fantastic phone for children and adults alike, available on Amazon here https://amzn.to/36tgmsM), and we were admiring how amazing the photos it took were – it sparked our interest from there. Now, when we go out for a walk we all take our out and have a bit of a competition to see who can take the best photo – this never actually ends up being competitive though, as we're too busy admiring each others photos. I cant lie, there are a lot of photos with a finger over the lens, but its great fun, and a fantastic opportunity to bond.
---
Cook and bake together. OK, I'll admit it… I'm certainly packing a few extra pounds recently, as we just can't stop baking! But it's so much fun – who doesn't like a hobby where you eat the results?! Not only is this great life skills for your children, but its a fantastic opportunity to sneakily add some educational stuff too (measuring, ratios and chemical reactions covered with not a complaint in sight!). For the neat and orderlies among you, I know cooking can be quite messy and unorganised, so you may have to have a large glass of wine lined up for afterwards, but trust me its worth it – my son offered to make our dinner the other day by himself. Result! We've been using the easy to follow cook book called 'Children's First Cookbook' by Annabel Karmel (available here https://amzn.to/3ggKWKK), which I highly recommend for it's easy to follow and make recipes which are actually delicious. Top tip: pop your ingredients and bowl on a bunch of trays, so the mess is confined a little.
---
Explore the great outdoors together. I personally believe there's nothing better than getting outside to create a sense of family wellbeing and connectedness. One of our greatest outdoor family adventures was climbing Mount Snowdon together – the shared sense of achievement we felt was amazing, and of course there is no technology in sight which means you have to actually talk to each other. Try going to different places together as a family: perhaps a walk near a pond or lake, a trip to the woods, or an unfamiliar beach to stimulate a sense of awe and wonder in your children. Make sure you take plenty of drinks and snacks!
---
Do art and crafts together. I must admit, I am not naturally artistically gifted, and I usually avoid all forms of art and craft wherever possible. But I have realised that not having a clue what you're doing is part of the fun! We've experimented with clay (this is the one I bought https://amzn.to/2zskU6I), junk modelling, and charcoal in the past week or so, and it has been amazing to sit at the table together and chat while we complete our works of art. It's a great example to your children to have a go at something you don't consider yourself to be particularly skilled in too – I believe its great to show your children you can learn new things at any age.
---
Garden together. My children really like growing things we can eat, so most of our gardening centres around that – there's nothing more satisfying that biting into a tomato that you have grown from seed. But there's so many different ways you can do this with your child – from planning a new garden together, to teaching your child to pull up weeds. My children like the 'wacky' vegetables – they look really cool, and it is a great way to encourage fussy eaters to actually want to eat their 5 a day – we particularly like these weird and wonderful tomatoes https://amzn.to/2AQQqeT.
---
Learn a language together. We have a family dream of someday moving to a faraway, sunny land with plentiful beaches and beautiful scenery. This prompted us recently to consider learning a new language: each one of us decided to go for Italian (we have some Italian relatives so it seems the logical choice). It's been so much fun! We're no experts yet, but we're giving it our best shot – it is now normal for us to throw the odd Italian word into a sentence, to see if the other person knows what we're saying! We've been using http://LearnLanguages24.com to support us on our journey (see the bottom of this blog page for an exclusive offer for Parent-Pop readers and more information on what they offer). It's so addictive, and the website is easy to navigate. And the perks of speaking 2 languages fluently (or more if you're feeling global) are vast!
---
Learn an instrument together. There are so many online tutorials nowadays that is has literally never been easier to learn an instrument together. Myself and my family are truly terrible (I feel SO sorry for our neighbours!) at all the instruments we have tried so far: in our house we currently have a drum kit, an acoustic guitar, an electric guitar, and of course a good old fashioned recorder – I don't think you could imagine the combined noise if you tried. But it is so much fun to make up our own songs and pretend you're a famous rock band. If you're not one for too much noise, maybe consider getting an electric drum kit instead so your child can use their headphones – I'll be investing in some of these https://amzn.to/3c4VMQx if our poor neighbours complain!).
---
Exercise together. This doesn't have to mean that you complete a boot camp together. In our house, we enjoy going for bike rides together down some beautify country routes – cycling together is a great bonding exercise as you can still talk to each other (OK, maybe we're not doing it fast enough!) and you can stop for a picnic somewhere new too. You could also try dancing together (we've taught our dog to dance, and I'm not even joking), going for a walk, doing a fun run together. Top Tip: invest in a gel saddle seat if you intend to go on a bumpy journey – you back sides will thank you! This is the one we use https://amzn.to/2X428vD.
---
Build things together. The family who builds together, stays together. OK, I may have changed that phrase a little, but working together to build something useful is a great skill to learn as a family. We were complete beginners to building, but it was quite therapeutic hammering nails and chopping wood, and much like cooking it's very satisfying to see the finished result (even if it is a little rustic). You can even buy child sized tools like this https://amzn.to/3goD9uC that are just like the real thing. We're already planning our next project!
---
Learn and perform magic tricks together. My children have always been a little curious about magic: we've watched lots of magic tricks on TV and at live shows, but we never really got round to trying it ourselves. But guess what, learning magic tricks can be really entertaining! My kids love trying to fool me with their tricks, and we've learnt some really cool tricks together. There are loads of tutorials online, as well as some fun magic sets you can buy to stimulate your children's imaginations, such as this one https://amzn.to/2TDlPYP.
---
*Many of the products I have recommended are available on Amazon. Click here for a free trial of Amazon Prime https://www.amazon.co.uk/tryprimefree?tag=parentpop-21 – I love it because the delivery is super speedy, and you also get access to TV and music too!*
The above ideas come directly from my own family experiences, so may need some slight adjustment to reflect the interests of you and your child. The most important thing to remember is trying something new can be really fun. Just because you have different interests doesn't mean you can't find something new which you both enjoy, and there is often a point where your interests overlap. If you don't enjoy it, then find something else! The bottom line is, you don't have to 'play' to spend good quality and enjoyable time together.
Here's to some happy hobbies shared with your child!
Love, Heather x
Special offers for Parent-Pop readers: (#ad)
http://LearnLanguages24.com are offering an exclusive 2 for 1 offer to Parent Pop readers – simply select the language you would like to learn plus your free additional language and email info@learnlanguages24.com, mentioning Heather at Parent Pop to get your special offer. To celebrate their success they are also offering a temporary 60% discount (on top of the 2 for 1 offer), with lifetime access.
If you purchase a course you will receive a course in another language of your choice for free. The same 2 for the price of 1 applies if you decide to purchase the full range of courses in your chosen language. You will receive the full range of courses in another language for free. You can pass all of your courses on to your family and / or friends as rewarding gifts, at any time in the future.
A bit about LearnLanguages24 – they provide lifetime access to online courses that have 7 000 foreign words and phrases (which is at least twice as much as every other competitor), and they also recently achieved the milestone of 600,000 satisfied customers!